We aim to provide high quality and super friendly coaching services.
I'm Carlos Frechilla De Andres and I come from Madrid in Spain. I'm the founder and head coach at Padel Soul Academy. 
My relation with padel started when I was 9 years old. At the beginning it was just a hobby until I found out that padel was my passion, so I started training and competing at a national level.
Along my career, I have play 2 junior world Cups and I have been ranked within the top 10 junior padel players in Spain. At the age of 20, I stoped competing in padel and started working as a coach while studying civil engineering at The Politecnica University of Madrid. 
I worked as a coach at Maria Silvela's padel academy. Maria Silvela has been one of the world's best padel players during all her national and international career.
I would love to share all my padel knowledge and all my years of competition with all of you!!!
Carlos
Frechilla
Hi I'm Carlos Frechilla 32 years old, I'm the head coach at Padel Soul academy.
we arrange custom padel events from 6 up to 50 persons.
Workshop to increase team work
This is more focus for companies, padel is great to have fun a boost the team spirit.
Private lessons & long term courses:
We have huge variety of training from privates lesson to group long term courses.
We offer 2-5 padel trips a year to Spain. But we also can make you a custom trip up to you request.
we provide the best professional coaching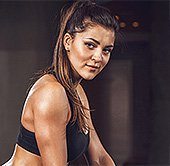 This is such an incredible gym with knowledgeable and educated coaches. Each coach took their time to help each and every athlete in class. The atmosphere was motivating and everyone was very friendly!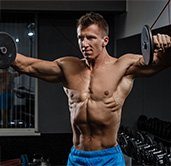 I used to go to the gym and do the same thing all the time - weights, cardio and classes. I got bored doing the same thing. Then I found Cross Zone and every workout is different, even if certain workouts are incorporated.
Private lessons & Long term classes Private